Happy Wedding!
みやこ会計の男性マネジャーさんの結婚披露宴にご招待頂きました。
創業前から苦楽を共にしてきた大切な仲間の晴れ姿に、嬉しさで胸がいっぱいになりました。
職場では見れない面をたくさん見れたのも良かったです。大きな可能性を感じました。
心からおめでとう!お幸せに!
引き出物の中には彼が担当するリンツさんのチョコも。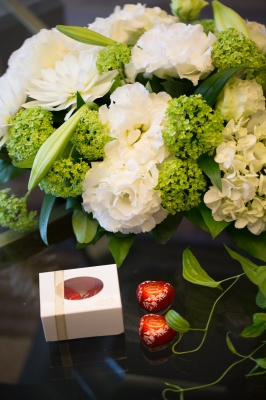 Our manager staff has just married!!
He has been my trusty comrade since before MIYAKO's start-up and his proud moment filled my heart with joy.
I was also glad to see his various aspects and massive potential which I've never known.
Congratulations and best wishes!
The photo of Lindt chocolates as one of the wedding gifts for guests.